Ocean swimming is an amazing sport to get involved in.
We all know that swimming is great for the body and has many health benefits but why look at the black line of a pool when you can take in the beautiful coastlines of nature.
Here are five reasons why you should get into ocean swimming.
1. Expand Your Social Circle
Ocean swimming is an excellent opportunity to expand your social group and make new friends.
There are many ocean swimming groups and ocean swims worldwide that attract people from all walks of life. Whether you are a fitness enthusiast, corporate world workaholic or a parent wanting some 'me ' time away from the kids, starting ocean swimming will allow you to meet new like-minded people who have a passion for the ocean and swimming.
An added bonus to starting ocean swimming with a group of friends is enjoying a coffee and chat after your ocean swim.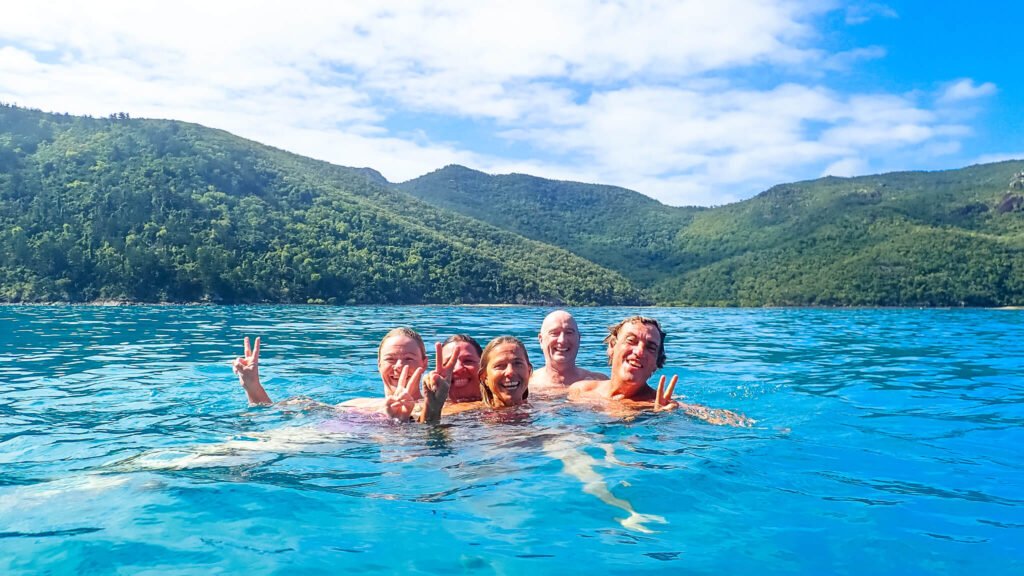 2. Gain Ocean Confidence
Joining an ocean swimming group will allow you to gain greater awareness and understanding of the ocean environment while learning how to navigate waves, currents and deep water while developing your swimming skills.
These skills will help you gain a greater understanding of the ocean and benefit you for life while helping you gain confidence in the ocean, making it a more enjoyable experience for you and your family.
3. Participate in an Ocean Swim
There is plenty of ocean swims to choose from, and pick your distance ranging from 500 metres, 2 kilometres all the way up to 10 kilometres and sometimes even further.
Whether you are out for the win and chasing a time in a race or you just want to enjoy the swim and scenery of being in the ocean with a group of mates, there is plenty of ocean swims to choose from.
Ocean swims cater to swimmers of all abilities. Once you finish your first ocean swim, you will be hooked on the feeling and adrenaline an ocean swim gives you and be left wanting to come back for more.
There is no better feeling of accomplishment than competing in an ocean swim and seeing the distance you have achieved once you finish.
4. Be One With Nature
Swimming in the ocean gives you a sense of freedom. The ability to swim wherever you want to while feeling the flow of the ocean currents around you is indescribable.
Ocean swimming gives you the ability to take in the breathtakingly beautiful coastlines and natural backdrops while getting in your daily exercise.
You can enjoy nature all year round with ocean swimming. Feel the cold water rush over your body with every stroke during winter, or enjoy the blistering hot sun on your back during summer.
5. It's fun
Why not get into ocean swimming? It's fun, and it's for everyone, no matter your age or fitness ability.
Ocean swimming is an excellent opportunity to make lifelong memories while forming friendships, enjoying laughs and achieving things you never thought were possible.
Travel the world swimming at new locations, join an ocean swim group to form new friendships, choose an ocean swim to challenge your swimming ability or take an active holiday and go on a swim tour.
There are endless options to enjoy ocean swimming and have fun.